3rd Anishinaabemowin Speaker Series:
October 26, 2021 to October 28, 2021
8:45 AM to 5:00 PM
Online Via Zoom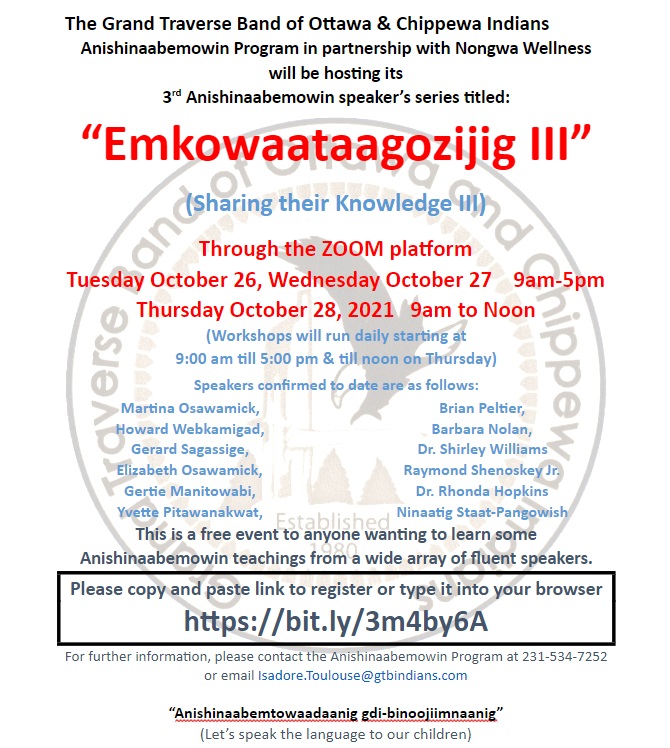 Free event to anyone wanting to learn some Anishinaabemowin teachings from a wide array of fluent speakers.
Workshops will run daily starting at 9:00am till 5:00pm and till noon on Thursday. See document for more information.
Join Zoom Meeting:
https://bit.ly/3m4by6A